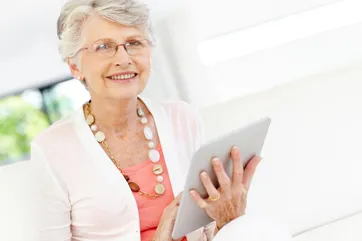 At Lafayette Eye Associates, we are committed to being here for current and prospective patients during this time of crisis with the highest level of service and medical eye care.
As a result, we are pleased to offer telemedicine "virtual" visits to address your needs in our "new" world given the challenges of COVID-19. We remain available to the community to safely address your eye health and emergency eye care needs.
It is our goal to keep you away from hospitals and and urgent care centers as much as possible so that we can reduce the strain on that portion of our healthcare system and due to the fact that we are better equipped to address your eye care needs.
Some frequently asked questions:
What if I am not a current patient of Lafayette Eye?
Our medical eye care team is available to safely address the medical eye care needs of both current and new patients at this time from the comfort of your own home.

What are the problems and emergencies that you can address?
We can help you address a variety of eye related issues with a virtual telehealth visit including eye infections (pink eye), itchy / burning / tearing eyes, eye pain, stye among other eye and vision complaints.
How do I coordinate a telemedicine visit?
Simply give our office a call for the quickest response and provide your name, contact information, medical insurance information and an explanation of your problem and we will coordinate your appointment with one of our doctors. Alternatively, you may request an appointment using the form below with this information and indicating your desire for a telemedicine visit.
How will I talk to the doctor during my visit?
All that is needed for your visit is a smartphone, tablet or computer with a camera. If you don't have one, perhaps you can use one that belongs to a friend or family member who you are currently with.
How much does a telemedicine visit cost?
If you are having a medical issue that our medical team can help you with, your medical health insurance provides coverage for telemedicine visits just like it does for an in-office visit for the same issue. Call 610-825-3937 to schedule an appointment, today!